Leider habe ich es nicht gesehen, na gut, eigentlich bin ich ganz froh drüber, doch laut SPON soll unser Gesundheitsminister auf die Frage, wie denn steigende Krankenkassenbeiträge mit 'mehr Netto vom Brutto' zu vereinbaren seien, gesagt haben, dass das mehr an Netto den Bürgern dazu dienen würde, die sozialen Sicherungssysteme "mit stabilisieren zu können". Man bekommt also mehr Netto raus, von dem aber mehr für die Krankenkasse abgezogen wird, wodurch dass Netto-Netto niedriger ist als vorher..
Was ich von Kopfpauschalen halte, habe ich ja sicher schon mal geschrieben, bei der dafür in der Verantwortung stehenden Person kann ich mich nur der Einschätzung von Lauterbach anschließen: "Die Reform, die er jetzt macht, ist sehr verhängnisvoll. Weil er aber nicht richtig ernst genommen wird, traut man ihm eine solch schädliche Wirkung gar nicht zu. Rösler profitiert von einer gewissen Aura der Lächerlichkeit. Dabei richtet er großen Schaden an. Die Reform ist ein Brandbeschleuniger für die Zweiklassenmedizin. Was Rösler macht, ist Klientelpolitik ganz alter FDP-Schule."
24. September 2010, 11:09 von Andreas Jahn Kommentare
Großartig, nichts geht über den Beamtenjargon:
Allerdings ist der Hintergrund nicht so komisch. Und auch noch in Steglitz..
19. Juli 2010, 17:58 von Andreas Jahn Kommentare [2]
"Die Bundeswehr ist für den Friedensbetrieb optimiert"
Angebliche Aussage eines Experten aus der Rüstungsindustrie, bezogen auf die Befähigung der BW zum Schutz ihrer IT-Infrastruktur, welche gleich null sei. Wie immer in solchen Fällen enthält der Artikel weder Namen noch Quellen, doch wie heisst es so schön: und ist's nicht wahr so ist's doch gut erfunden..
22. Juni 2010, 11:45 von Andreas Jahn Kommentare
Der Karikaturenstreit ist ja schon ziemlich alt, aber für alle Betroffenen noch lange nicht vorbei. Kürzlich kochte die Geschichte in neuer Form mal wieder hoch, als auf Facebook ein analoger Malwettbewerb stattfand und da schaute ich mich sogleich um, was es denn Neues dazu gäbe. Irgendwann landete ich bei der iranischen Hetz-Veranstaltung und fand erstaunterweise einen israelischen Konkurrenzwettbewerb zum gleichen Thema, der mit dem Motto antrat, dass die besten Juden-Diffamierungen immer noch die Juden selbst machen könnten. Zitat:
"We will show the world we can do the best, sharpest, most offensive Jew hating cartoons ever published," Sandy wrote on his website. "No Iranian will beat us on our home turf (..)."
Ihr Logo: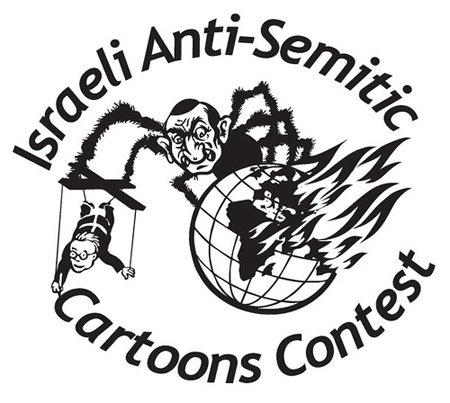 Die Bilder dort sind zwar mit nur wenigen Ausnahmen reichlich schlecht, aber die Idee!!!
Und zum Abschluß noch eine iranische Darstellung des Oberpropheten. Schämen sollen sie sich, sowas zu malen!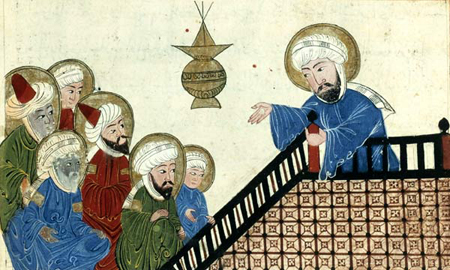 28. Mai 2010, 10:50 von Andreas Jahn Kommentare
Über den letzten Jahreswechsel gab es eine Reihe von Angriffen auf Google und rund 20 weitere Firmen, für die man China oder zumindest chinesische Hacker verantwortlich macht. Die Beweislage ist wie immer dürftig, aber es würde ja schon ins Konzept passen, zumal neben IT-Firmen auch Energiekonzerne und Firmen aus dem Bereich der Sicherheits und Verteidigungstechnik betroffen waren und es nicht nur um Vandalismus ging, sondern sogar Informationen für Organigramme der inneren Strukturen abgezogen wurden.
Googles Fazit war nun, dass es sich aus China zurückziehen wird. Spontane Blumenniederlegungen vor der dortigen Zentrale wurden ebenso spontan von Sicherheitskräften als illegal eingestuft. Da kann man mal wieder froh sein, dass man in einem freien Land lebt, wo man sich über das politische Personal genauso aufregen darf, wie über natürlich völlig ungerechtfertigte Strafzettel oder die Frisur der/s aktuellen Kanzlerin/s.
Aber gleichzeitig frage ich mich, was wir tun, damit es so bleibt. Als vor zwei oder drei Jahren die Computer im Kanzleramt und anderen Ministerien unterwandert wurden, haben wir erstmal nur blöd geguckt. Immerhin ist seit 2006 eine Cyber-Einheit der Bundeswehr im Aufbau, laut Wiki hat sie schon 76 Mitarbeiter.. Aber selbst wenn wir uns einfach mal auf unserer Freunde verlassen, mit ihren Aufklärungs- und Verteidigungsmöglichkeiten, dann habe ich immer noch die Antwort (wars von M.Wolf?) auf die Frage in den Ohren, ob denn die Stasi bei der Aufklärung und Unterwanderung besser/effektiver gewesen wäre, als der BND. Er könne es nicht sagen, aber die Stasi hatte es nunmal im offenen demokratischen Westen sehr viel einfacher, als der BND im Ost-Überwachungsstaat.
Und noch was zum Nachdenken hintendran: Als 1862 während des Amerikanischen Bürgerkriegs zum ersten Mal zwei gepanzerte Dampfschiffe aufeinender stießen schrieb die Londoner Times dazu: "Gestern noch verfügte Großbritannien über 149 erstklassige Kriegsschiffe zum sofortigen Einsatz. Heute haben wir (..) nur noch zwei, die wir guten Gewissens in eine Schlacht (..) schicken könnten."
26. Januar 2010, 16:53 von Andreas Jahn Kommentare